UniBox™
Contact us for a quote
Contact for Delivery Quote
Description
Reusable UniBox is the most efficient, versatile container available to transport and dispense various contents. The smooth, sloped interior and a generous centre exit port allows safe, complete emptying of contents in as quickly as 30 seconds. Its high-strength plastic construction handles loads up to 1200kgs. The containers stack and nest to eliminate wasted space; their modular dimensions maximise trailer cubing to reduce freight cost.
Assembled size: 1435.1(l) x 1143.0(w) x 1651(h) mm 
Assembled weight: 150.1kg
Nested size: 1435.1(l) x 1143.0(w) x 998(h) mm
Nested weight: 150.1kg
Reusable
Construction for long life storage
Designed for safe, one-person operation
Smooth interior for quick discharge
Efficient storage when nested or assembled
Protection against rodent/contaminants
How It Works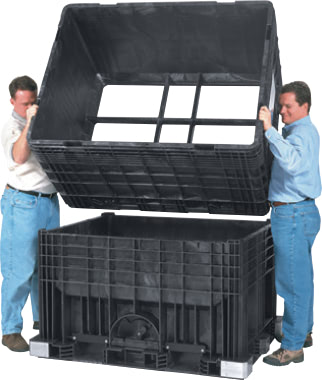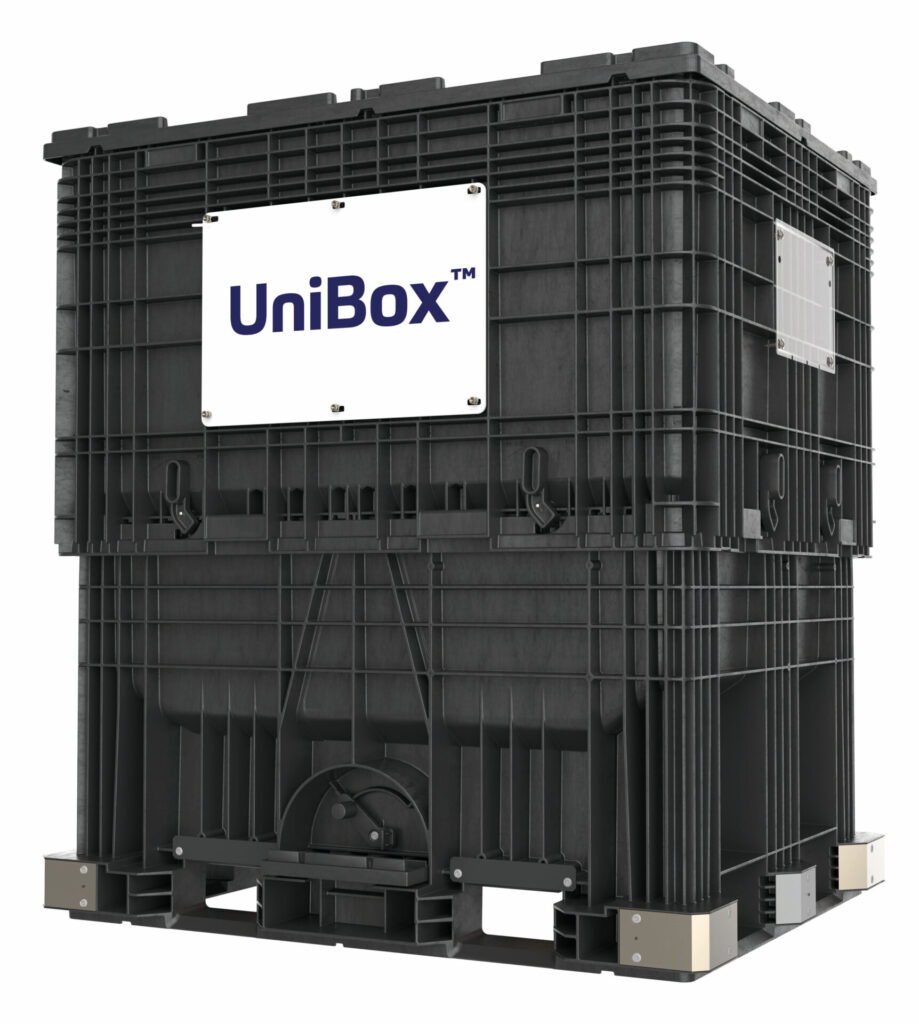 Funnel Box Applications
Agricultural
Component parts
Plastic pellets
Innovative Design
Content Security
Lids and sliding discharge door can be sealed with security tags to prevent content contamination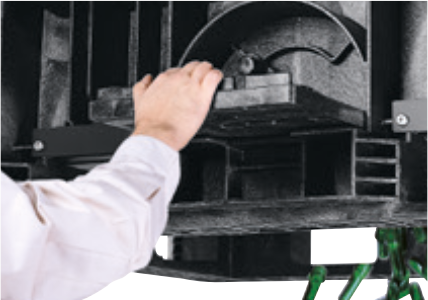 Side Access Sliding Door
The side access sliding door allows one person to control the flow and safely remove all or part of the container's contents.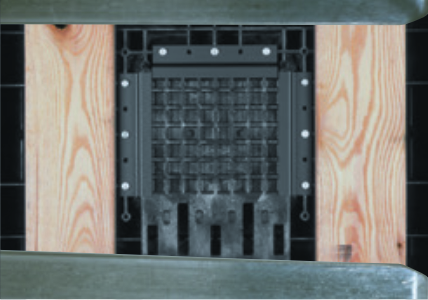 Wooden Anti-Slip Rails
Solid oak base rails protect underside of box and reduce slippage on forklift tines.
Are you ready to adapt and gain the competitive edge?
Enquire about our quality products today.
Get in touch