UniBox™
Contact us for a quote
Contact for Delivery Quote
Description
Reusable UniBox is the most efficient, versatile container available to transport and dispense various contents. The smooth, sloped interior and a generous centre exit port allows safe, complete emptying of contents in as quickly as 30 seconds. Its high-strength plastic construction handles loads up to 1200kgs. The containers stack and nest to eliminate wasted space; their modular dimensions maximise trailer cubing to reduce freight cost.
Available in 4 sizes for all applications
Broad capacity range of sizes from 450 – 1360kg
Can order to be FDA compliant
Reusable
Construction for long life storage
Designed for safe, one-person operation
Smooth interior for quick discharge
Efficient storage when nested or assembled
Protection against rodent/contaminants
How It Works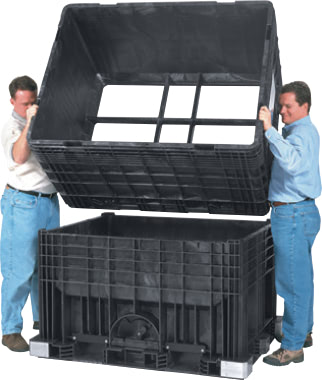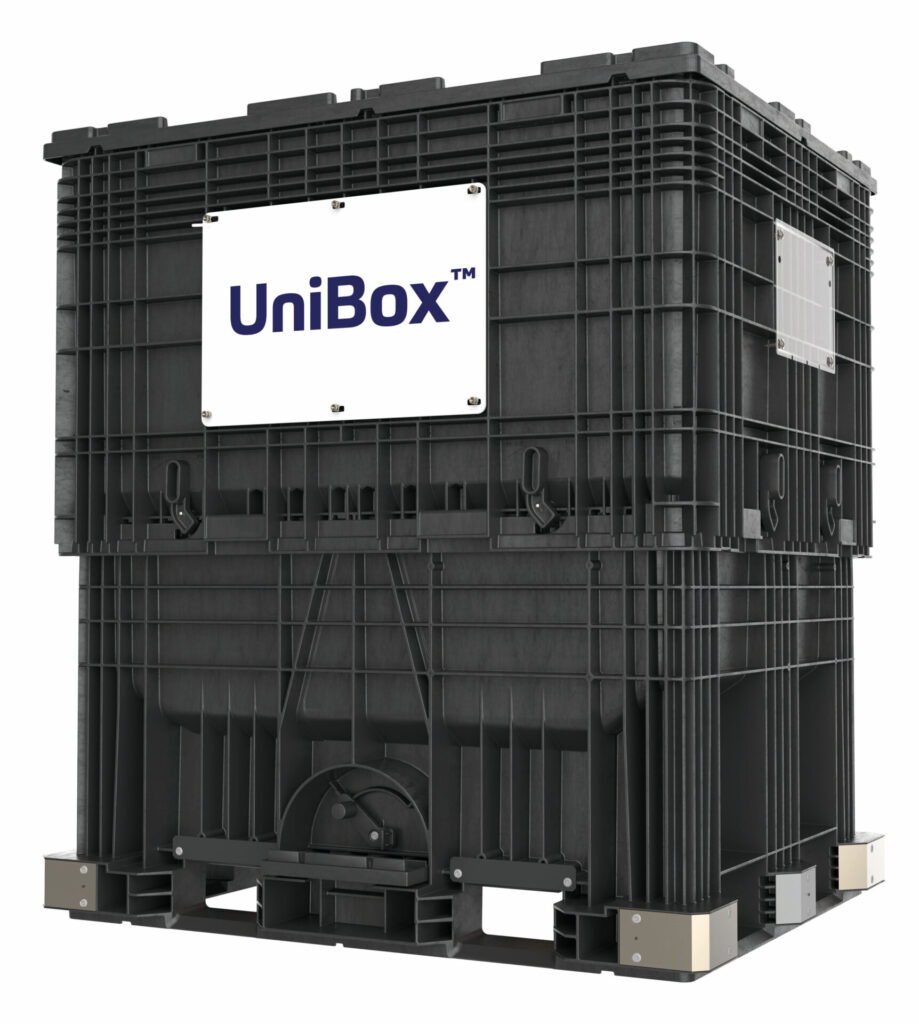 Funnel Box Applications
Agricultural
Component parts
Plastic pellets
Available in a Range of Sizes
Small
Price: $1,450 ex GST
453kg
L x W x H
143.5 x 114.3 x 83.8
Medium
Price: $1,600 ex GST
680kg
L x W x H
143.5 x 114.3 x 106.8
Large
Price: $1,800 ex GST
1133kg
L x W x H
143.5 x 114.3 x 162.5
X-Large
Price: $1,950 ex GST
1360kg
L x W x H
143.5 x 114.3 x 185.4
Are you ready to adapt and gain the competitive edge?
Enquire about our quality products today.
Get in touch